Customer Support At Baudouin India: Spares, Services, Solutions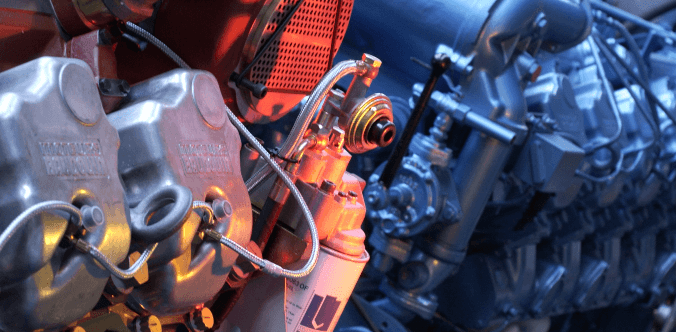 There are different challenges in the manufacturing industry, and how well you deal with these challenges defines success and failure. The universal goal of every enterprise is to enhance productivity and reduce inefficiency. At Baudouin India, we understand the industrial difficulties you may face and make it our priority to help you. Our dealerships are equipped with the necessary tools and equipment and have trained and motivated service teams to handle and resolve all major problems in the industry.
As one of the leading manufacturers of diesel engines & gas engines for genset in India, we are poised to help your business boost efficiency and productivity, which is why we will take you through the three big 'S' (spares, service, and solutions) of our customer support. Read on to learn more about our repertoire of service delivery.
1. Spares
When it's Baudouin, you can rest assured of uninterrupted supply of genuine spares and parts as and when they are required. We diagnose and fix your problems, whether you want to replace an entire equipment piece or just one component. In addition, the Baudouin India Customer Service Team offers a complete spare parts program that will minimize downtime. We hold an extensive inventory of wear-critical parts and can order them to your needs. Our spare service also cut across service kits, top & major overhauling kits, and natural oil & coolant.
Regarding spares, we have got you covered. To ensure the reliability and security of your business, you should only use Genuine Spares Parts. Baudouin Genuine Parts are engineered for maximum performance and manufactured with the highest quality parts. In addition, they have been tested to ensure the longest possible lifespan.
2. Service
Our skilled professionals provide authorized services to protect your Baudouin engines. In addition, you enjoy the following benefits from our teams:
Warranty Support: We stand by all our products, and we give a warranty on all equipment ordered from us.
Service Support Documents: service support documents come with all our pieces of equipment to ensure you get the best from them.
Locate your nearest service point/ service provider: Our service station is spread around the country, and you can quickly locate anyone closer to you. 
The best way to reach us is through our customer support. Our customer service executives respond to inquiries promptly.
Commissioning: We assist with the commissioning of your equipment 
Technical Support: We provide on-site, off-site, and periodic technical support to our esteemed clients. All you need do is reach out to our team of experts for technical support.
Servicing, repairs, and general overhaul: We provide holistic solutions for industries that need any of our technical support. 
Diagnostics & preventative maintenance: Our engineers have extensive years of experience providing diagnosis and preventive maintenance support. 
Requalification of components: We perform periodic requalification of our features and ensure they are all rightly qualified.
Product Training: Our engineers also perform product training for industries to ensure the equipment performs at its optimal level of productivity.
3. Solutions
Our after-sales solutions are designed to meet your requirements, including operation maintenance and overhauling.
Extended Warranty Coverage
We always maintain excellent quality delivery so that you enjoy peace of mind when dealing with us. Our solutions are tailored to your specific needs. Your warranty coverage requirement helps us to serve you better with a custom-made solution, just for you!
Project-Based Service Contract
Our vast array of products and services, such as parts, consumables, and service personnel, helps you meet your service needs. Our project-based approach helps us ensure quality delivery per project while we are attentive to details.
Annual Maintenance Contract
Sign us up on an annual maintenance contract to help you oversee your pieces of equipment and ensure they are in top shape all year round. Your service will enjoy a consistent performance with no downtime when you contract us with your annual maintenance. We have experts in various aspects to give you the best maintenance service.
Operation & Maintenance Contract
A team of engineers will visit your plant to manage the operation and maintenance of Baudouin engines under pre-defined terms. Therefore, you don't need to spend precious time and resources hiring technicians that do not have qualified experience with Baudouin India engines. Instead, let our engineers oversee your entire operation and maintenance for optimal service and cost-saving measures. Then, all you need to do is sign a contract with us to handle the maintenance and operations.
Built Operate & Transfer Project
Do you have a specific need for your service? Then, you can reach out to us today as we assist with your power plant's installation, commissioning, operation, and maintenance in a timeframe that suits your needs.
With authorized G-OEA's and channel partners we have over 100+ service centers that ensure we stay closer to you.
Final Note
We pride ourselves on delivering excellent customer service and technical support to our esteemed clients. We are here to offer trusted customer support on all of the challenges or queries you have to make your processes run more reliably, sustainably, and cost-effectively. Baudouin India is your best destination for quality industrial equipment manufacturing for your business. Reach out to us here for a quote!
---