Boosting Operational Productivity of Hamilton Housewares with Uninterrupted Power Supply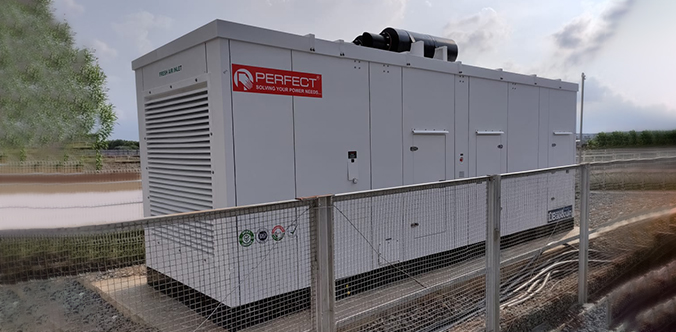 The manufacturing sector is one the largest industries across the globe, that creates jobs for millions of people across the globe. There are numerous industry verticals that are considered under the manufacturing sector like automobiles, heavy machinery, electrical devices, kitchenware, consumer electronics, ships, steel, petroleum products, and so on. Although the manufacturing sector has witnessed robust growth in both advanced and developing nations, there are several challenges that remain pertinent and need to be addressed promptly.
Similar to every other industry, the manufacturing sector is also highly dependent upon an uninterrupted electricity supply. As a matter of fact, a constant power supply is required to even perform minute tasks. Moreover, the advent of Industry 4.0 has made continuous electricity supply a key prerequisite. There are countless processes that require uninterrupted electricity supply from creation and designing to product, inventory, packaging and assembling. Even an outage of a short period can lead to a tremendous loss.
Something similar was the case of Hamilton Housewares in Chittoor, Andhra Pradesh. Frequent power outages disrupted made it extremely challenging for workers to maintain optimum productivity and ensure project deadlines are met. Take a look at how Baudouin helped Hamilton Housewares and resolved the challenges.
The Case: Need for Uninterrupted Power Supply
Hamilton Housewares Pvt. Ltd located in Chittoor, Andhra Pradesh, produces some of the most popular kitchen housewares such as electric kettle, thermos, jars, etc. This means the need for an uninterrupted electricity supply goes without saying.
The Challenge: Frequent Power Outage Hampering Manufacturing Activities
Hamilton Housewares produces some of the best kitchen housewares in India. Each kitchenware product goes through a number of steps, right from initial design & ideation to assembly to make molds of the housewares. Here are some major challenges faced by Hamilton Housewares
Power cut halting assembly activities
In batch production process entire batch quality may get affected
Difficulty in maintaining inventory
Flawed order and data management
The Solution: Installation of Power Generators
Hamilton Housewares put its trust in Baudouin to deliver the best power generators present in the market. Baudouin installed a set of 1010kVA DG (diesel generator) at Hamilton's Chittoor, Andhra Pradesh factory.
The Result: Constant Supply of Electricity
Putting trust Baudouin paid well for Hamilton Housewares. Now, the organization can function its routine manufacturing operations without thinking about potential power outages, eventually enhancing its productivity.
Baudouin is a provider of a wide range of diesel power generators that can be installed and used for various industry verticals. These power generators are designed and built with perfection and backed by HPCRS (High pressure common rail system) technology, so they can sustain heavy workloads and deliver uninterrupted power supply for your operations. Baudouin offers 3S (Sales, service and spare parts support). With our expertise available across PAN India, we ensure that customers receive immediate attention and support regarding dg engines, aggregates or complete equipment through a single window.
Ready to be installed for any industry verticals, Baudouin power generators are built to sustain heavy-duty work across a wide range of industry verticals, such as the manufacturing sector.
---