Keeping Hospitals Operational with Uninterrupted Power Supply 24/7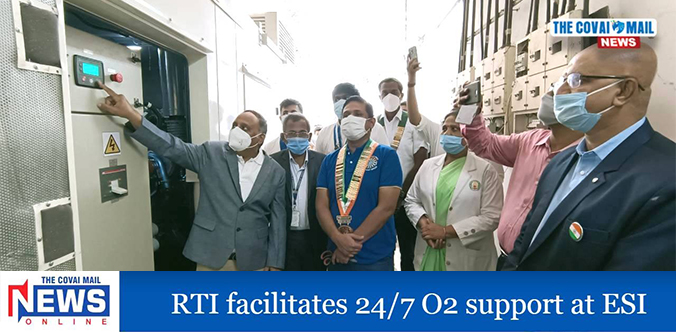 Hospitals have become more important than ever, typically due to the ongoing Covid-19 pandemic. Every now and then, a massive surge of patients affects the operational efficiency of a hospital. In such scenarios, it is crucial that different types of medical equipment, surgical tools, diagnostic devices, and other types of machinery remain functioning in case of emergencies. With growing cases due to new variants, hospitals are required to be more than ready for potential emergencies.
Hospitals of any size require an uninterrupted electricity supply. However, one of the critical challenges the hospitals face is power outages. A short period of a power cut could lead to a catastrophic chain of events, risking the lives of a number of people, especially those who are on life support systems like ventilators. Power cuts in hospitals can cause a significant amount of damage, including loss of life.
The Case: Frequent Power Cuts
Both Ushakal Hospital, Maharashtra, and Coimbatore ESI Hospital are some of the busiest healthcare facilities. And like almost every other hospital, they have been flocked with a massive surge in patients of Covid-19. In order to ensure the smooth functioning of routine activities, there was a need for a steady and uninterrupted power supply.
The Challenge: Power Cut Leading to a Halt in Routine Activities
Modern healthcare equipment and surgical tools are highly dependent upon electricity. Various types of diagnostic equipment like X-rays, MRI, CT scans, etc. require a steady supply of electricity, otherwise, it could lead to several complications. Here are some key challenges faced by workers at the aforementioned hospitals.
Power cut leading to stoppage in ventilator
Interruptions during X-ray and CT scans due to power cuts.
Interruptions during surgical procedures where doctors have to wait until the power comes back
Overall infrastructure facilities including lifts, lights, etc. will get affected
The Solution: Installation of Power Generators
Baudouin, an organization with a presence across the globe, provided reliable power solutions. For Ushakal Hospital, Baudouin provided 2*500 kVA power generators and Coimbatore ESI Hospital with 500 kVA power generators.
Result- Uninterrupted Operations with Reliable Power Solution
Both the healthcare facilities, Ushakal Hospital, Maharashtra, and Coimbatore ESI Hospital, have witnessed positive and encouraging results with the installation of diesel gensets. Collaborating with Baudouin has proven to be advantageous for both hospitals, ensuring seamless operations, accurate and efficient diagnostics, and zero disturbance in power supplies.Baudouin is a provider of a wide range of dg engines that can be installed and used for various industry verticals. These power generators are designed and built with perfection and backed by HPCRS (High pressure common rail system) technology, so they can sustain heavy workloads and deliver uninterrupted power supply for your operations. Baudouin offers 3S (Sales, service and spare parts support). With our expertise available across PAN India, we ensure that customers receive immediate attention and support regarding engines, aggregates or complete equipment through a single window.
---