All You Need To Know About Baudouin's Diesel Engine Gensets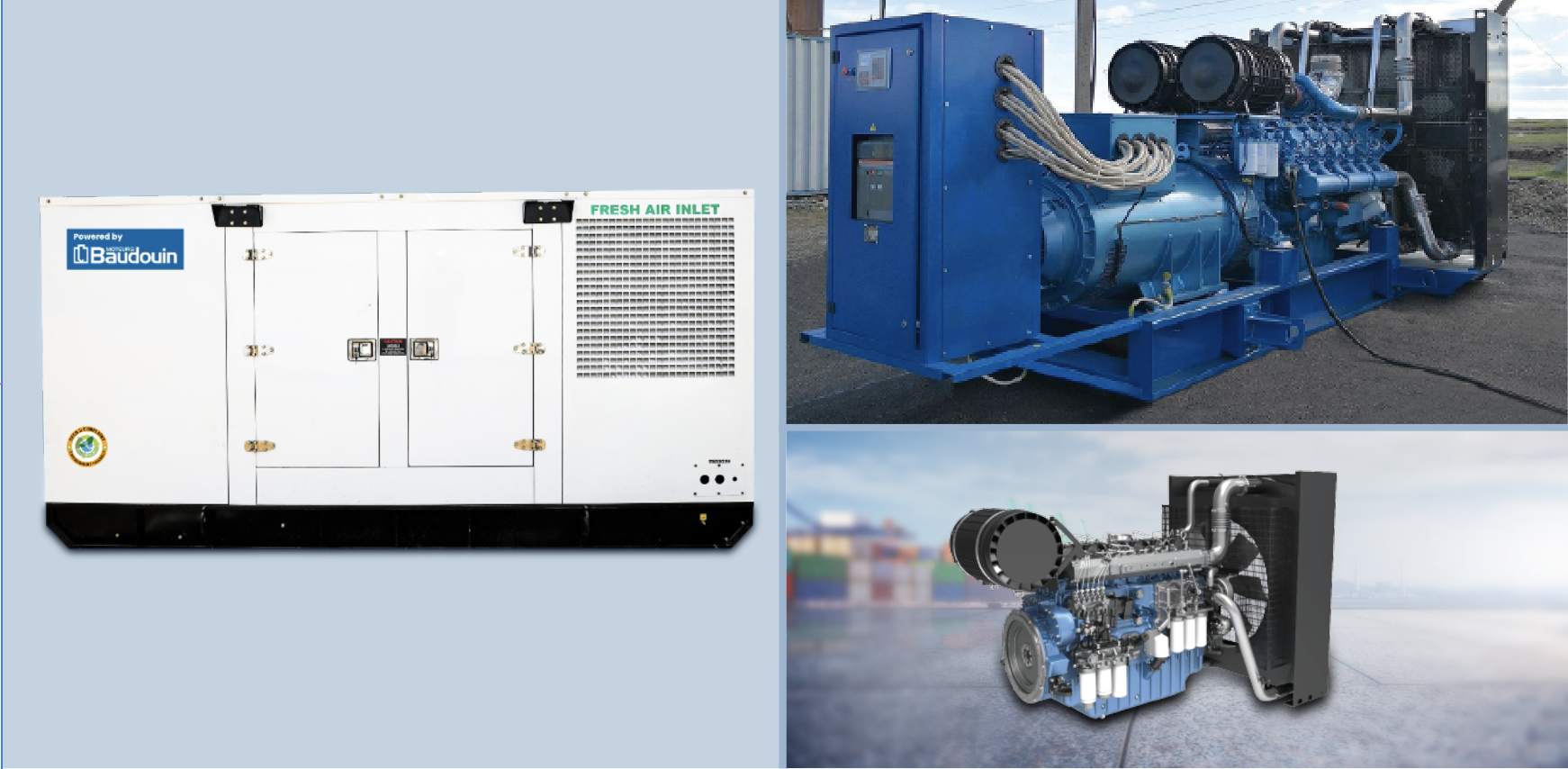 Baudouin is a leading European manufacturer of diesel and gas engines in with over 100 years of experience. In India, Baudouin is one of the prominent players in the diesel engines for the gensets segment. The two biggest advantages of the diesel engines produced by Baudouin are high block loading and low fuel consumption.For instance, their engine has an energy range from 250 kVA to 3300 kVA. A solid example is their 6M33engine that delivers high-quality performance.
Baudouin's diesel engine gensets are the most reliable and efficient machines on the market. They can be custom-made for every client, capable of providing power wherever it is needed within a given range. Whether you require a generator to provide energy to your entire neighbourhood or just one building, Baudouin has got you covered. But what makes Baudouin diesel engine manufacturers special? Let us take a closer look at these incredible generators and all they have to offer!
Highlights: Baudouin India
Baudouin's India operation started in 2011. They are known to produce diesel engines which are designed for Prime, stand by and DCC rating and fully compliant to current CPCB norms The following are some of the business segments they specialize in:
The Range of Available Baudouin Engines, Compliance, and Applications
Baudouin's diesel engines use HPCRS technology along with low power to weight ratio. These are some of the most comprehensive and extensive ranges available in the market today. The engine sets are segmented as per:
Low Horsepower (LHP) – 15 to 200 kVA.
Medium Horsepower (MHP) – 250 to 750 kVA.
High Horsepower (HHP) – 750 to 2500 kVA.
Baudouin's commitment to the Indian manufacturing industry is reflected in its wide range of services. With an extensive product line that includes equipment and machinery, Baudouin offers industrial customers solutions for every need. Here are Baudouin's primary post-sales benefits:
1. Services
To keep your engines safe, Baudouin's team of highly trained technicians offers support. The post-sales assistance offered here is among the best in the country. Here is a list of the top services provided at Baudouin:
Support for the Manufacturer's Warranty
Documentation to Support the Services
Find the closest service provider/point for your needs
Commissioning
Assistance with technical Issues
Repairs, maintenance, and a complete overhaul
Preventive maintenance and diagnosis
Component re-certification
In-depth product awareness
2. Spares
Baudouin India has a state-of-the-art distribution centre in Pune and has over 100+ service touch points which ensure the availability of genuine spare parts at the nearest location from customers. A comprehensive contract program is also available to ensure that any downtime is kept to a minimum.
3. Solutions
The after-sales solutions offered at Baudouin ensure that you get the best out of them in terms of overhauling, repairs, and maintenance. Some of their solutions include:
1. Coverage Under a Longer Warranty
Baudouin produces consistently high-quality work, particularly with the warranties on their products. Their services are customized to meet your requirements precisely. In addition, their specific warranty coverage solutions help you receive a solution tailored to your particular needs.
2. Service Agreements for Specific Projects
With a vast range of goods and services at your disposal, such as replacement parts, essential items, and service professionals, Baudouin can help you with all your servicing requirements. In addition, while paying attention to the smallest of details, their project-based strategy ensures high-quality project implementation.
3. A Contract for Yearly Maintenance
Schedule a yearly maintenance contract with Baudouin, to monitor your machine and keep it in peak condition all year long. Annual maintenance with Badouin ensures that your machine runs smoothly all year round.
4. Contract for Maintenance and Operation
An engineering team will come to your facility to oversee the workflow and operation of Baudouin engines according to predetermined parameters. As a result, employing technicians will not be a waste of time or money. Baudouin's engineers look after all aspects of your operation and maintenance so you can focus on growing your business.
5. Network of Services
With authorized G-OEA's and channel partners we have over 100+ service centres that ensure we stay closer to you.
Final Thoughts
Baudouin is one of the most competent, reliable, and efficient providers of diesel engines in the country. Their on-ground technical team assists their customers with all the support they need to make the most out of their products. Whatever your requirements are, from diesel engine generators to diesel engine air compressors, Baudouin is the ideal option for your diesel engine requirements.
---